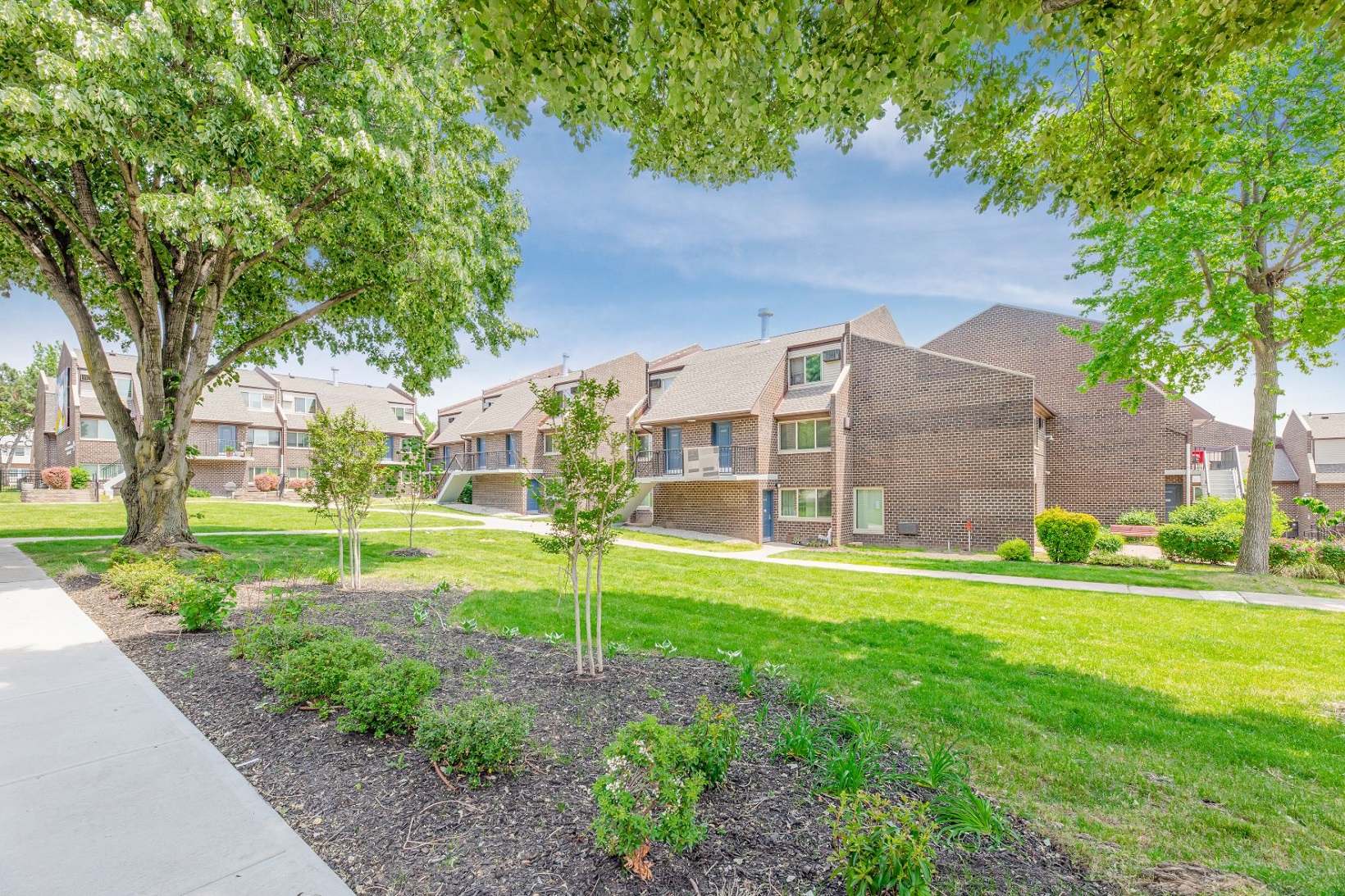 PROJECT OBJECTIVES:
Pilgrim Baptist Village I (153 units) and Pilgrim Baptist Village II (152 units) are two project-based Section family housing developments located on Bergen Street and Avon Avenue in Newark, New Jersey. The properties were sold through an NJHMFA Request for Offers process to identify an experienced preservation firm that would finance and execute a large-scale renovation.  NJHMFA selected Hudson Valley Property Group as the buyer. To ensure long-term success of the preservation effort, HVPG worked closely with NJHMFA, HUD and the City of Newark to structure and close on the acquisition/rehab. The property is a 4% LIHTC preservation project that will address major physical needs at the site, as well as resident security improvements and energy efficiency upgrades.
FINANCING AND SUBSIDY:
The acquisition was financed through a 4 % low-income housing tax credits NJHMFA bond execution, and Fannie Mae debt through Key Bank. Tax credits were provided by PNC Real Estate. The property receives subsidy through a HUD project-based Section 8 HAP contract.
RESULTS:
Affordability of family low-income housing preserved long-term with a new 20-year HAP Section 8 contract
City of Newark supported the project with a new 30-year PILOT Agreement
Planned $22MM renovation (approximately $72K/unit) at the site which will include: major unit upgrades, a new energy management system, accessibility upgrades to units and common areas, new roofing and boiler replacement.
No displacement of residents
SCOPE OF WORK:
SITE​ & COMMON AREAS
Walkway, stairway, and railing repairs
Ashpalt Repair and Sealcoating of parking lots
New Global Security Measures including Hi Resolution Day/Night security cameras at throughout the site with Access Control at strategic locations
New Fencing with Access Control
Accessibility upgrades to the site including the office, laundry rooms and community rooms
Energy saving LED lighting upgrades throughout the site
BUILDING​
New Roofing with Additional Insulation Throughout the Site
New Architectural Siding
Powerwash facades
New signage
Common area lighting upgrades (Energy Star fixtures)
Boiler Upgrades with Energy Efficient Technology
UNITS​
New kitchen counters, cabinets, backsplashes and appliances
New entry and interior doors
New fixtures with water saving technology: toilets, faucets, and showerheads
New bathroom sinks in all units
Energy saving LED lighting upgrades in all units
Creation of Fully Accessible Units
In-unit painting and drywall as needed
Smoke detector replacement in all units