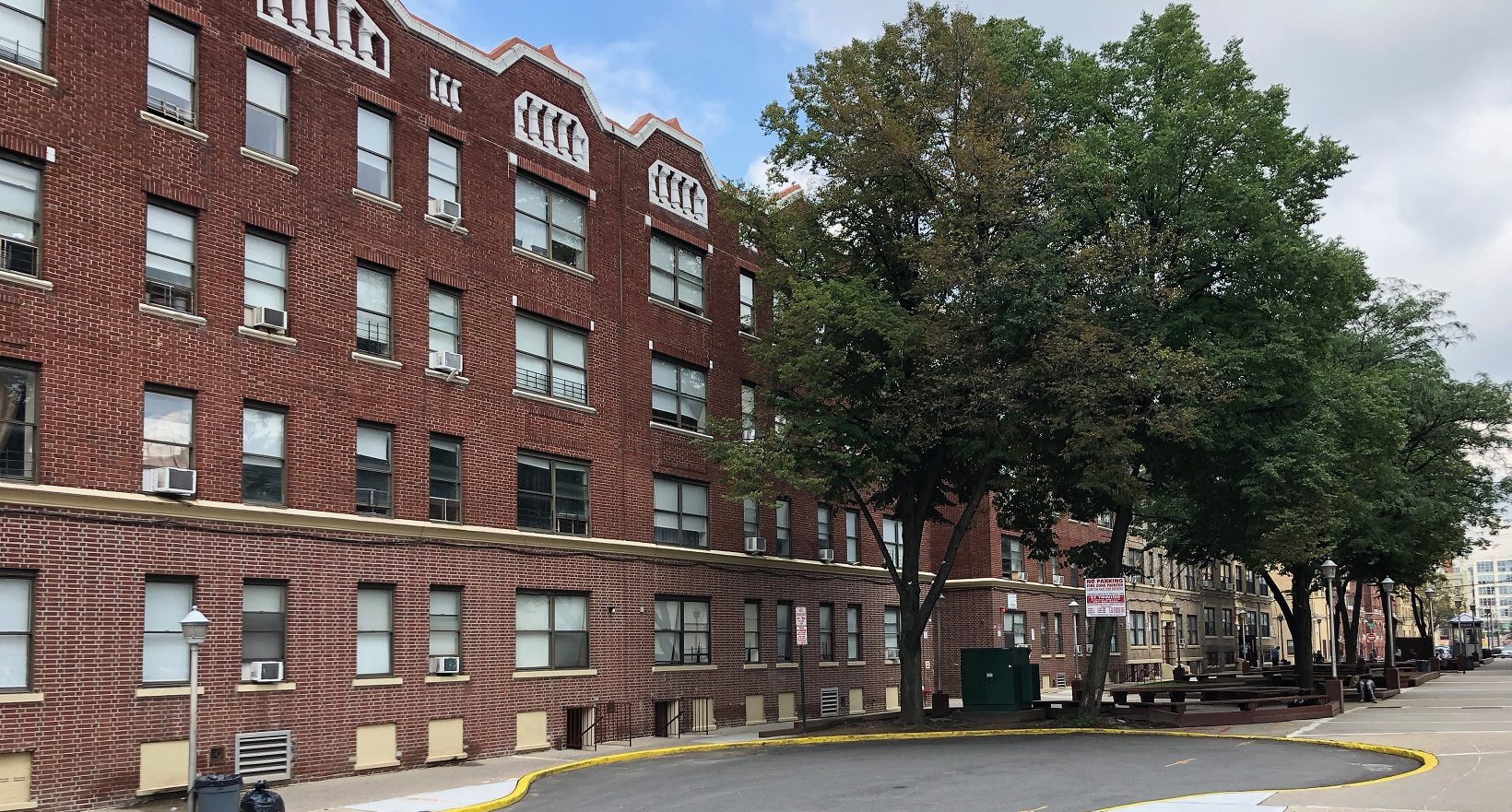 PROJECT OBJECTIVES:
This portfolio consists of 412 units across four properties of family affordable housing located in Jersey City: Van Wagenen I Apartments (233 units), Van Wagenen II Apartments (114 units), Bergen Manor (40 units) and Kennedy Manor (25 units). HVPG worked with the previous long-term owner to meet pricing expectations while maintaining the long-term affordability of the portfolio. The seller was the original developer of the portfolio and had been in ownership and management for decades. HVPG asset management and third party property management prioritized retention of staff while optimizing property operations. To ensure certainty of closing HVPG partnered with various stakeholder agencies, including the City of Jersey City, NJ and the NY/NJ HUD Office. HVPG executed the transaction with an investment from the Hudson Valley Preservation Fund (HVPF). As part of the acquisition, HVPG has identified immediate renovations and energy efficiency upgrades.
FINANCING AND SUBSIDY:
HVPG is manager of a CRA (Community Reinvestment Act)-eligible private equity fund, Hudson Valley Preservation Fund (HVPF), focused on the acquisition and preservation of affordable housing. Equity capital for this portfolio transaction was provided by HVPF with co-investment from Nuveen Impact Investing (a TIAA Company). The debt was funded through a customized debt facility structured by Walker & Dunlop and Fannie Mae. This $145 million project demonstrates a substantial social impact investment to preserve New Jersey's aging supply of affordable housing. All four properties are subject to HUD project based Section 8 contracts.
RESULTS:
Affordability of low-income housing supply preserved for decades to come; secured by the issuance of a new 20-year project-based HAP contracts by HUD
The previously existing PILOT Agreements with the City of Jersey City were assumed by new ownership
Renovation prioritizing building modernization, energy efficiency upgrades and resident quality of life improvements
No displacement of residents.
SCOPE OF WORK:
SITE​
Creation of a Smart Security environment with Interactive Intercom
Updated fire safety devices
Enhanced tenant courtyard with landscaped seating areas at VWI
Improved Exterior Lighting with Energy saving LED fixtures
BUILDING​
Full Roof replacement ​
Complete Elevator modernization
Energy efficient boilers and hot water heaters with Smart controls
COMMON AREAS​
New entry façade and lobby beautification with market rate finishes
Common area & elevator lobby upgrades
Energy saving LED lighting upgrades
Updated laundry rooms and common bathroom facilities