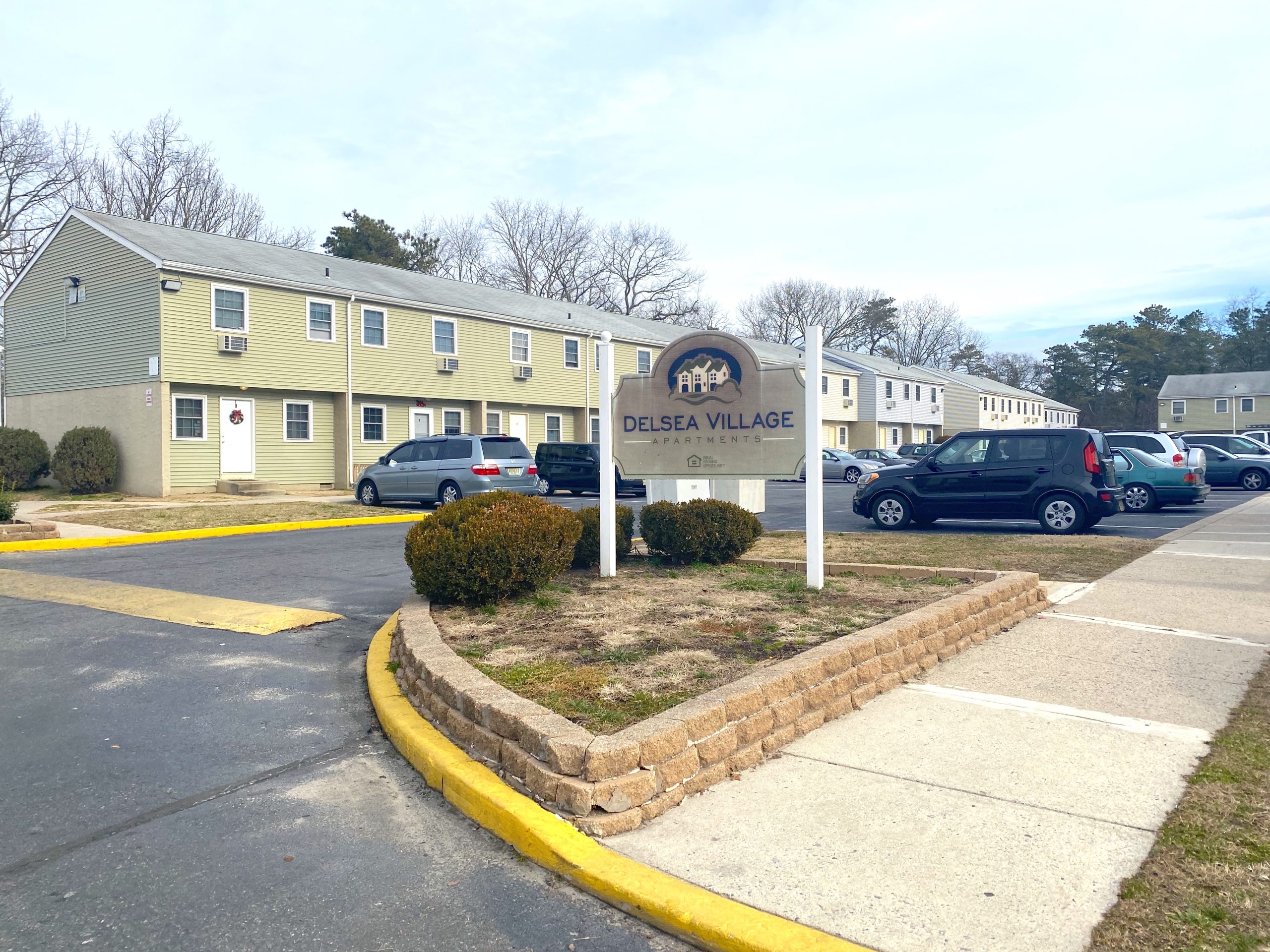 PROJECT SUMMARY:
Delsea Village Apartments is a 100-unit family property located in the town of Millville, New Jersey. The development is comprised of 100 units across 11 garden style apartment buildings and ~10 acres. The property was originally developed in 1971. Site amenities include off-street parking, clubhouse, computer room, onsite laundry facilities and a playground.
HVPG used a unique financing structure to initially acquire the property with private equity and later bridge to a tax credit execution to finance the substantial renovation. This allowed HVPG to meet an expedited closing deadline and take over operations and site control prior to tax credit closing.
FINANCING AND SUBSIDY:
HVPG is the manager of a private equity fund (Hudson Valley Preservation Fund II) focused on the acquisition and preservation of affordable housing. Equity from HVPF II was used to fund the initial acquisition of Delsea Village, along with bridge debt financing through Key Bank. The second phase of HVPG's preservation plan secured 4% low-income tax credits through Raymond James along with tax-exempt bond financing issued by the New Jersey Housing & Mortgage Finance Agency and permanent debt also through Key Bank.
All 100 units at the site are subject to a HUD Project Based Section 8 contract that ensures residents pay no more than 30% of their income on rent. The new tax credit financing adds income restrictions at the site for an additional 30-year period.
RESULTS:
Long-term affordability preserved for decades to come with new 20-year HUD HAP contract and new 30-year tax credit regulatory agreement
Substantial ~$5M renovation prioritizing building modernization, energy efficiency upgrades and resident quality of life improvements.
No displacement of residents
SCOPE OF WORK:
SITE EXTERIOR:
New Landscaping including re-seeding, new plantings, site furniture, and playground replacement
Parking lot sealcoat and striping
New monument signage
New White picket Fencing
New Shutters
New asphalt roofs and repair of roof awnings
New exterior doors
COMMON AREAS/BUILDING:
Upgrades to community room including new appliances, cabinetry, countertops, and computer equipment
Updated laundry facilities
New/additional LED lighting throughout
New flooring
New state of art security system with cameras and monitoring system
New access control at office and laundry room
UNITS:
Kitchen upgrades including new designer countertops, cabinets, and appliances
Bathroom upgrades including new energy saving toilets, faucets, showerheads, and tub reglazing as needed
New/additional LED lighting
New flooring and paint
New smoke/CO detectors
New unit signage