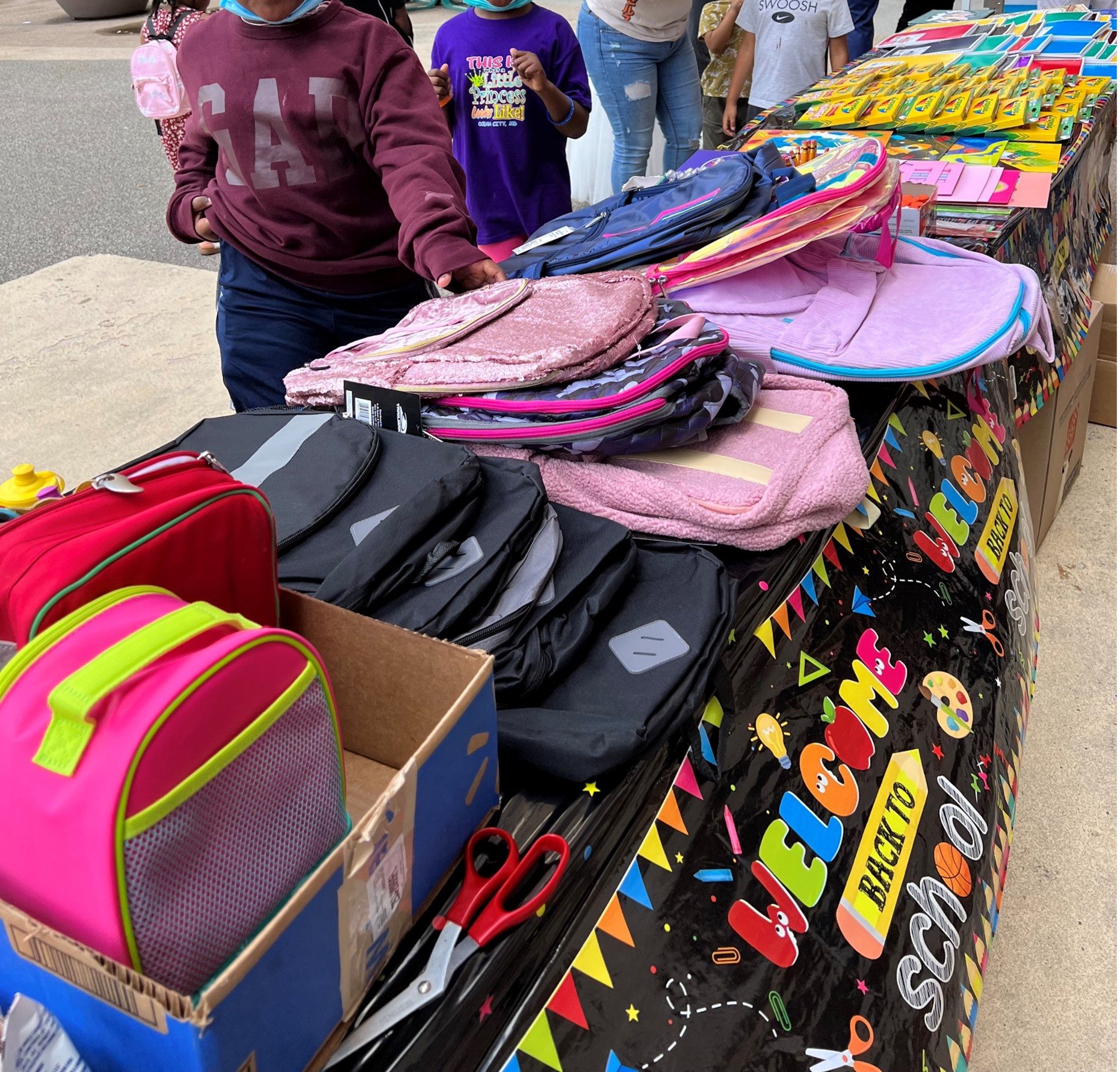 Sept. 2022 – Yonkers, NY – Event Featured a Resource Fair, Family-Friendly Entertainment, and School Supply Giveaway
With students heading back to school across the Northeast this week, the Hudson Valley Property Group team was proud to support families in Yonkers by hosting a resource fair, including a backpack and school supply giveaway. Our Back-to-School Event at Jackson Terrace, one of HVPG's affordable properties in Yonkers, NY, provided backpacks, books and other school supplies for those who need them in the community. The event was held in collaboration with Jackson Terrace's property manager MMS, as well as CLUSTER Community Services, a local nonprofit focused on providing programs and services that help residents in Yonkers and the broader counties build a better future for themselves and their communities. The event welcomed over 200 residents and in addition to the school supply donation, provided attendees with free ice cream, face painting, a bouncy castle and music which took advantage of the newly renovated outdoor terrace at the property. CLUSTER shared information about its TEENS program during the event.
The Back-to-School event reaffirms HVPG's commitment to Yonkers and follows the firm's recent announcement of the 2022 Parkledge Breakthrough Scholarships, which awarded eight Yonkers high school students with scholarships totaling $20,000.
Thank you again to our partners: CLUSTER, MMS, Dan Durante of RY Management, and the residents of Yonkers for their support and making this event such a success.