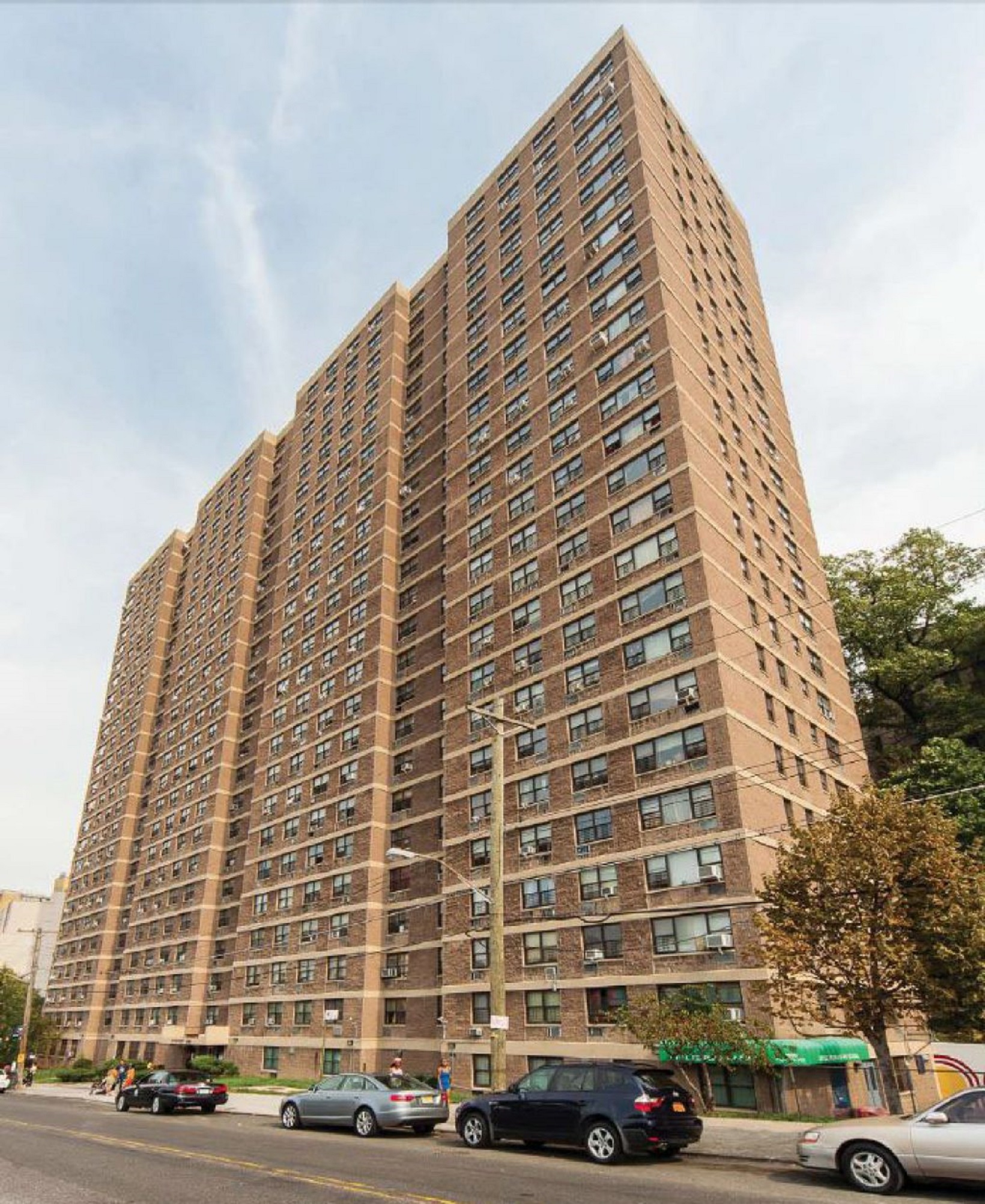 PROJECT OBJECTIVES:
Located at 1600 Sedgewick Avenue in the 16th Council District in the Bronx, Riverview Apartments is a 26-story multifamily tower that consists of 383 units: three studios, 95 one-bedrooms, 239 two-bedrooms, 47 three-bedrooms and two super apartments. A HUD Project Based Section 8 HAP contract covers 315 of the units with additional units subsidized by portable tenant vouchers administered by NYCHA. The property is subject to a Regulatory Agreement with the City of New York Housing Preservation and Development and an Article V Tax Exemption. On-site amenities include: onsite parking, onsite laundry, common outdoor space and a playground. A child daycare facility occupies the one commercial space at the property.
HVPG worked with the previous owner in an off-market transaction to meet pricing expectations while maintaining the long-term affordability of the property, expanding tenant amenities and investing in building renovations.
FINANCING AND SUBSIDY:
HVPG is the manager of a private equity fund (HVPF) focused on the acquisition and preservation of affordable housing. Equity from HVPF was deployed to fund the acquisition of Riverview House, along with additional equity co-investment from Nuveen. The existing Wells Fargo mortgage was assumed and an additional supplemental loan was procured through Freddie Mac/Wells Fargo. HVPG secured a new 20-year HUD project based Section 8 contract with additional rental subsidy through a Mark-up-to-Market (tenant rent contributions remained unchanged).
RESULTS:
Investment of approximately $120MM in NYC's affordable housing supply
Affordability of low income housing supply preserved for decades to come; secured by the issuance of a new 20-year project-based HAP contract by HUD
The City of New York approved the assignment and assumption of the existing Article V Tax Exemption to support the long term financing of the project
Renovation prioritizing building modernization, energy efficiency upgrades and resident quality of life improvements
No displacement of residents
New Tenant Amenity: Building-wide (apartments and common areas) Wi-Fi service will be provided to tenants for no charge. This service is in lieu of tenants procuring Internet access with 3rd party providers at charges ranging from $40 to $70 per month.
SCOPE OF WORK:
Site: security upgrades, landscaping and playground upgrades
Building: roof repairs, elevator modernization, façade work, energy saving lighting upgrades
Units: select units to receive new ovens and refrigerators, updated fire safety devices
Common Areas: entire building is Wi-Fi enabled and high-speed internet is provided at no cost to tenants