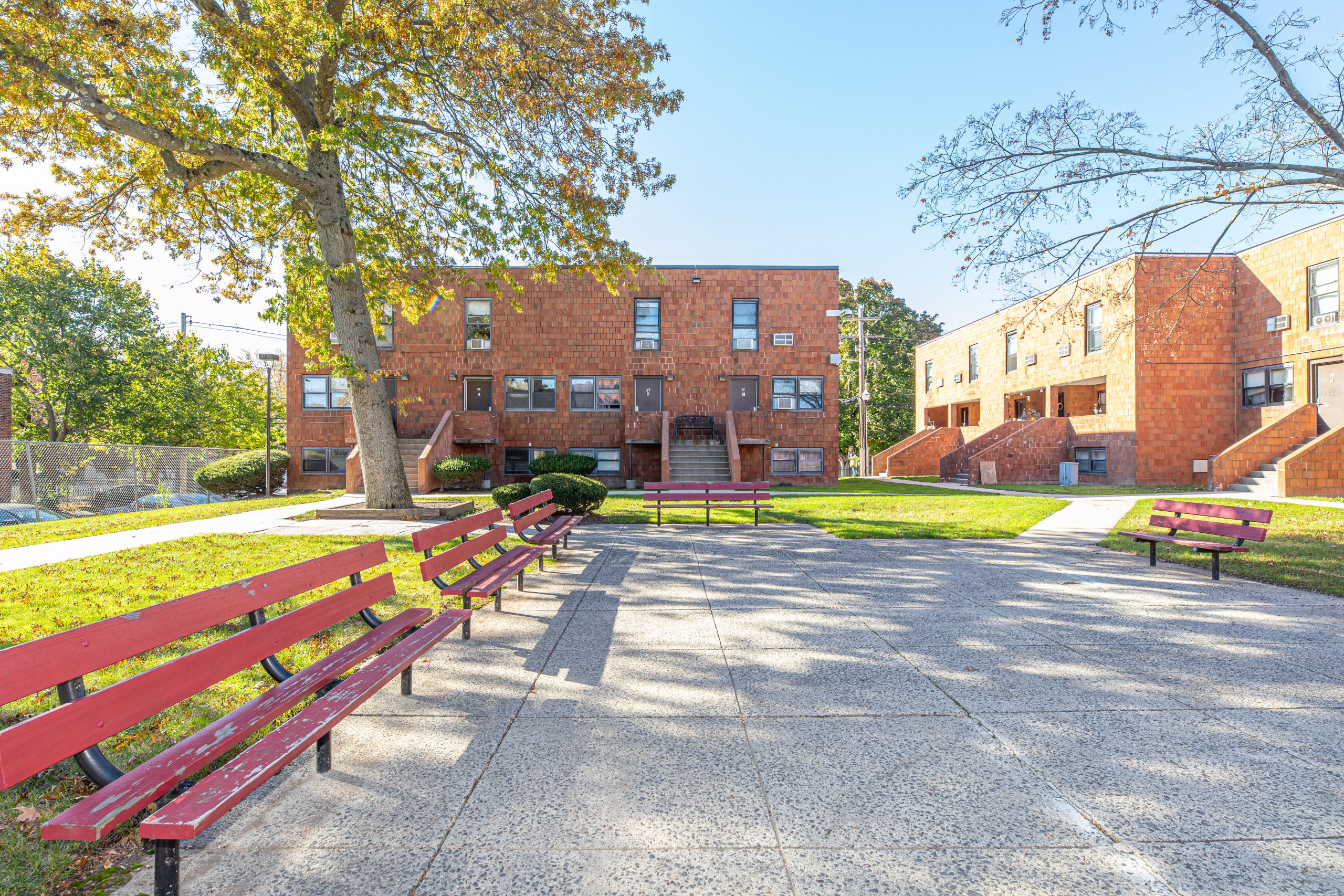 PROJECT SUMMARY:
Lakeview Village is a 144-unit senior property located at 1-167 Lakeview Village, and Highview Apartments is a 76-unit family property located at 105 Fred Hecht Drive. The two sites are in Spring Valley, NY and have a combined total of 220 units.
HVPG used a unique financing structure to initially acquire the properties with private equity and later bridge to a tax credit execution to finance the substantial renovation. This allowed HVPG to meet an expedited closing deadline and take over operations and site control prior to tax credit closing.
HVPG liaised with multiple agencies to successfully preserve Lakeview and Highview including HUD, the Town of Clarkstown, Village of Spring Valley, Rockland Housing Authority, Rockland County Industrial Development Agency and NYS Housing & Finance Agency.
FINANCING AND SUBSIDY:
HVPG is the manager of a private equity fund (Hudson Valley Preservation Fund II) focused on the acquisition and preservation of affordable housing. Equity from HVPF II was used to fund the initial acquisition of Lakeview & Highview, along with debt financing through Red Stone. The second phase of HVPG's preservation plan secured 4% low-income tax credits through NYS Housing & Finance Agency and Raymond James, along with and tax-exempt bond financing issued by the Rockland County Industrial Development Agency with a private placement through Red Stone.
The properties are subject to a HUD Section 236 Use Agreement, and approximately 80+ units are tenant-based Section 8 vouchers administered by local administrators. The new tax credit financing adds income restrictions at the site for an additional 30-year period.
RESULTS:
Long-term affordability preserved for decades to come with new 30-year tax credit regulatory agreement
Town of Clarkstown and Village of Spring Valley supported the project with approval of the assignment of the project's tax abatement agreement
Substantial $10M renovation prioritizing building modernization, energy efficiency upgrades and resident quality of life improvements.
No displacement of residents
SCOPE OF WORK:
SITE​
New High Resolution, Night Vision security cameras throughout the sites with access control to laundry and common areas
Energy saving LED lighting upgrades
Perimeter fencing repair
Sidewalk, concrete stairs & landing repairs
Sealcoat parking lot
Landscaping upgrades & new mailboxes
New building, unit and common area signage
ADA compliant sitework including accessible route and site rails
BUILDING​
Energy-efficient roof fan replacement
New E-STAR windows & lintels at Highview
Balcony repairs & masonry work
Professionally designed façade treatments at Lakeview and Higview
UNITS​
New water-saving bathroom fixtures, vanities, toilets and tubs, plumbing upgrades
New kitchen sinks, faucets, refrigerators, ranges, cabinetry and countertops
New LED lighting and painting
New unit and bathroom flooring
Smoke detectors and CO detectors replaced throughout
GCFI outlet conversions
Upgrades to in-unit baseboard heating
ADA unit conversion and hearing & vision impaired accessible units
New apartment entry doors & hardware
Replacement of unit back porch sliding doors
COMMON AREAS​
Accessibility upgrades in community building
New painting, flooring, LED lighting and furniture in community room
New kitchen cabinetry and appliances in community space
New fire alarms throughout the properties