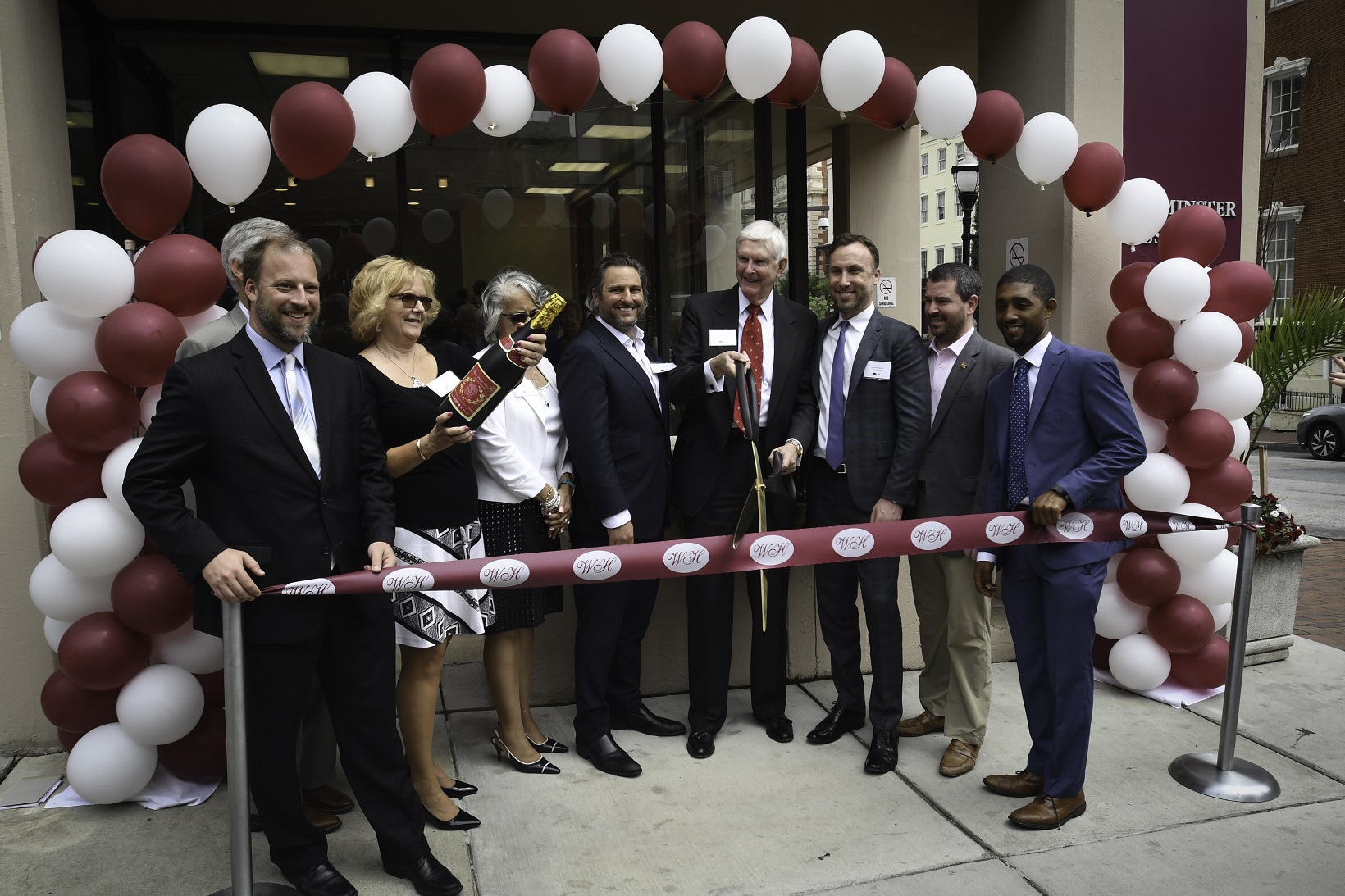 Jun 2019 – Baltimore, MD – Representatives from Hudson Valley Property Group (HVPG) and United Presbyterian Ministries of Maryland, Inc., were joined today by Baltimore City Mayor Bernard 'Jack' Young, City Councilman Eric Costello and executives from the Maryland Department of Housing and Community Development (DHCD), Baltimore Housing Authority and U.S. Housing and Urban Development (HUD) to celebrate the completion of extensive renovations and upgrades to Westminster House Apartments, an affordable housing community for seniors located in the heart of Baltimore's Mount Vernon Cultural District.
Originally owned and operated by the Baltimore-based not-for-profit United Presbyterian Ministries of Maryland, Inc. (UPM), Westminster House Apartments has been serving seniors 62 years or older and the disabled since 1965. The $40 million renovation occured at no out-of-pocket cost to the organizations. As a result, HVPG and UPM were able to improve resident quality of life, reduce future operating costs, generate proceeds that allow UPM to continue its mission, and preserve affordable housing for hundreds of residents.
Since its opening, more than 3,000 seniors have made Westminster House Apartments their home.  After nearly 55 years of service, the property was in dire need of renovations to both its residential apartments and major building systems. With this in mind, UPM forged a partnership with HVPG as co-developers in order to execute a tax-credit redevelopment, as well as long-term involvement and management of the property, which will improve the overall quality of life that Westminster House Apartments offers to its residents.
Resident units received upgrades to kitchen cabinets and countertops, new carpeting and bathroom fixtures, new interior doors, fresh paint, new blinds, and all new fixtures throughout. Additionally, Westminster House Apartments gained 16 new ADA units, as well as the addition of a building wide sprinkler system, interconnected smoke detectors, fire alarm monitoring systems, updated intercom system, and wireless emergency call systems which improve resident safety and peace of mind.
Many energy efficiency upgrades have been made to the community including new windows and window treatments; energy-star appliances and lighting.  A new roof and HVAC control systems have been installed, which will allow the building to run more efficiently and be more environmentally friendly.
The building's interior received extensive updating and luxurious appointments with a completely redesigned lobby area incorporating a library and mail lounge which are accessed via the sliding glass doors of the newly created, fully ADA compliant entry vestibule;  The exterior of the building underwent wall panel replacement and concrete sealing which provided the residents and the building enhanced protection from the elements along with a dramatic aesthetic upgrade, along with new signage.
The $40 million redevelopment project (total project costs) was funded by tax-exempt bonds issued by the Maryland Department of Housing and Community Development and 4% Low Income Housing Tax Credits.  The General Contractor was Whiting-Turner Construction Company and the architects were Kramer Marks Associates.
"We  interviewed many  potential partners, but the firm that best addressed our needs was HVPG," stated Garland McPherson, President of UPM.   "They were flexible, willing to utilize our management company and true to their promise of caring and providing for our residents. The construction firm that best knew our project from the ground up was Whiting-Turner, with a long history in affordable housing renovation.  And our residents were super patient!   It continues to be a great partnership and a true public and private team effort.  I commend everyone's efforts to get us to today."
"We're proud to play a lead role on such an exciting preservation project to improve the quality of housing for the residents, create jobs for the community, and help our partner UPM further its mission," said Jason Bordainick, Managing Partner and Co-founder, HVPG.  "We carefully selected a top notch team of professionals that delivered! We appreciate the support of Maryland DHCD, City of Baltimore, Baltimore Housing Authority and HUD who made it all possible."