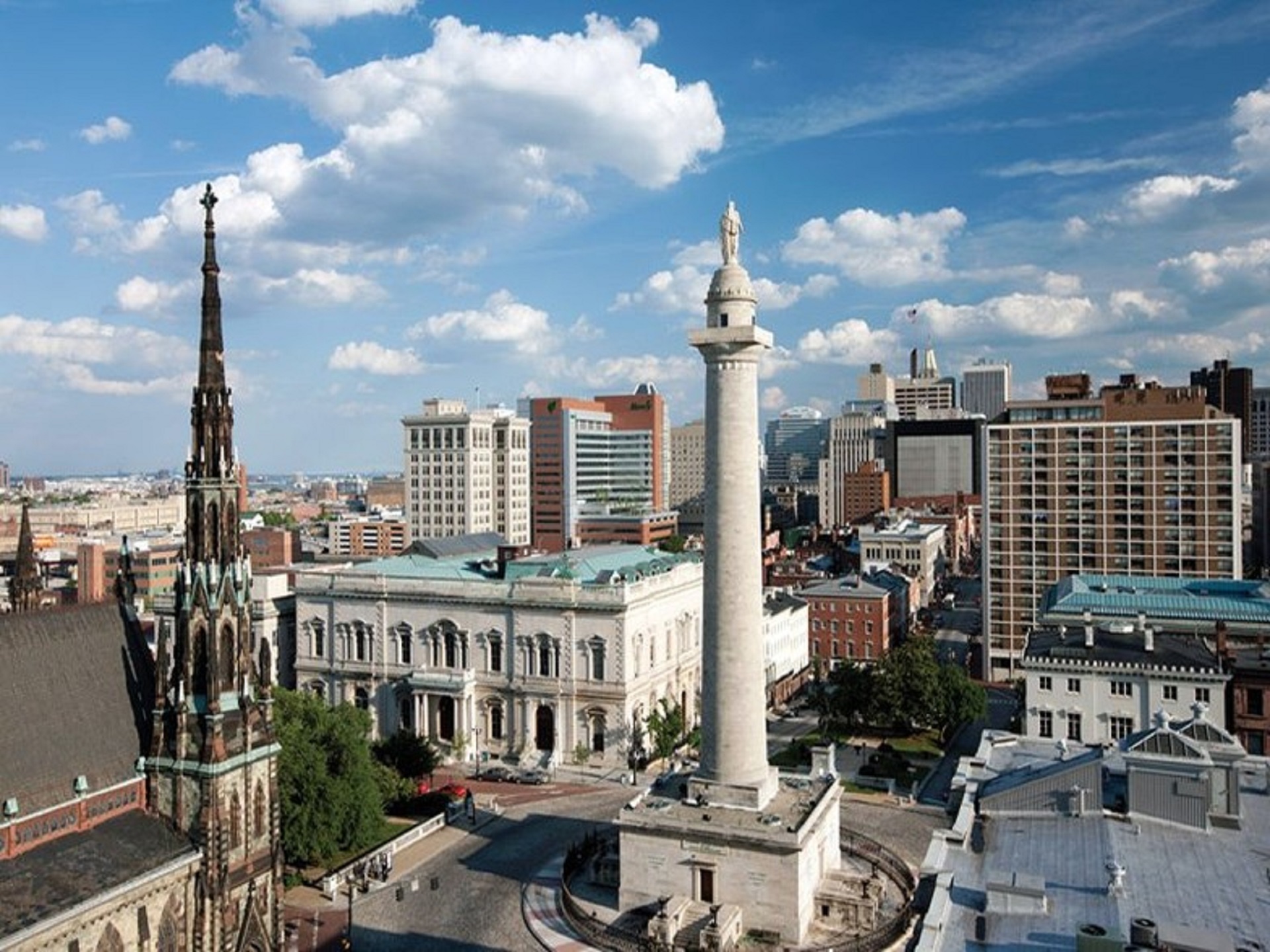 Aug. 2017 – Hudson Valley Property Group is excited to announce two of its newest endeavors that will preserve nearly 400 units of HUD housing in the state of Maryland. Both of these rehabilitation projects underscore HVPG's mission to support and empower not-for-profit owners that are looking for solutions that allow their organizations to remain involved, and that will prioritize their residents. HVPG starts every partnership re-development project by asking the following questions:
What is the vision of the property?
What approach would least disrupt the lives of the residents while creating high quality, comfortable, and affordable living environments?
What are the long-term goals of the NFP?
What financing structure provides the greatest benefits to the project while meeting the needs and desires of the organization?
What property enhancements do the residents most desire?
What local community groups and resources can provide services to better this project?
Westminster House in Baltimore, Maryland and Bethel Gardens Apartments in Hagerstown, Maryland will benefit from a full recapitalization through low-income housing tax credit investments, and will receive extensive property upgrades. Both transactions closed in Summer of 2017 and renovations are scheduled to begin in late summer/early fall.
Westminster House
Hudson Valley Property Group partnered with United Presbyterian Ministries of Maryland to acquire and rehabilitate Westminster House Apartments in Baltimore, Maryland. UPM has a mission to provide high-quality affordable housing in Maryland, and has joined forces with Hudson Valley to modernize and preserve the affordability of the property while retaining ownership and management of the building. Westminster House is a HUD 202, 283-unit property is located in the historic Mount Vernon neighborhood, just north of the downtown area. Open to seniors 62 years and older, Westminster House provides many attractive amenities to residents including a library, lounge, solarium, private underground parking, convenience store, beauty salon, and fitness center.
Working closely with UPM, Hudson Valley has proposed an innovative solution that will enable essential renovation at no out-of-pocket cost to the organization, generating significant proceeds that the organization could use to further its mission, and preserving affordability for hundreds of tenants without any increase in tenant paid rents. UPM and Hudson Valley worked together to create a thorough scope of work tailored to the property's needs, while also improving operations through increased subsidy, PILOT extension, and investment in building systems. UPM's management experience and local knowledge, combined with Hudson Valley's expertise in executing tax credit redevelopments makes Westminster House a promising project.
The ~$40MM (total development cost) project will be funded by tax-exempt bonds issued by the Maryland Department of Housing and Community Development ("DHCD") and 4% as-of-right Low-Income Housing Tax Credits ("LIHTC").  Improvements to the property include new flooring, kitchen and bathroom fixtures, interior and exterior beatification, significant safety measures including fire protection, and upgrades to the public areas of the property. No tenants will be displaced during the renovation period, and the investment is expected to not only improve resident quality of life, but also reduce the future operating cost of the property.
Currently, many residents receive rental subsidy through a variety of programs including Tenant and Project based vouchers. Hudson Valley and UPM plan on working to retain and extend rental subsidy to as much of the property as possible to ensure the property remains affordable for current and future residents for years to come.
Bethel Gardens Apartments
In early August, a partnership between The Bethel Corporation (Bethel Corp) and Hudson Valley Property Group (HVPG) announced the closing of a $18.5 million transaction to preserve Bethel Gardens Apartments, a 94-unit multifamily affordable housing development located on Henry Avenue in Hagerstown, Maryland. The project was financed by Raymond James, AGM Financial and Maryland Department of Housing and Community Development (DHCD). The U.S. Department of Housing and Urban Development (HUD) also provided a new 20-year Housing Assistance Payment contract, which will allow tenants to pay only 30% of their monthly income towards rent.
The planned renovation is substantial, and will address capital needs and crucial upgrades at the 41-year old property. Unit interiors will be fully renovated with new flooring throughout the apartments and new cabinetry and countertops in the unit kitchens. Unit lighting will be replaced with energy efficient LED lights, and new sinks, faucets and showerheads will allow for better water conservation at the site. One of the most notable upgrades will be the addition of a new central air conditioning system throughout the property. Additional exterior improvements include new sidewalks, railings and unit balconies. Improving resident and community safety will be a priority of the renovation as well with new site lighting and exterior security throughout the grounds of the complex. The brick building exteriors will be repaired and power washed, and parking lot repairs made. No tenants will be displaced as a result of the renovation, and the construction is expected to complete in Summer 2018. Through the RAD PBRA conversion, the owner will be able to increase the number of units that receive project-based rental assistance to allow more tenants to benefit from the new RAD contract.
"I'm very excited to see the results of this renovation. We have residents that have lived here since the property was built, and to come home to a brand-new apartment will be really uplifting. We're looking forward to the future and positive change at Bethel Gardens with our partner, Hudson Valley Property Group. We are also diligently working alongside the Hagerstown Police Department to ensure that Bethel Gardens residents and the surrounding community are secure with increased safety measures and technology in the works as part of the renovation," explains Cathy Santiago, Executive Director, Bethel Gardens Apartments.
The Bethel Gardens preservation endeavor required several sources of financing. Raymond James syndicated the 4% low-income housing tax credits to raise approximately $5.3 million in equity, and AGM Financial provided $6.2M in FHA insured debt. Maryland CDA provided additional support through its Rental Housing Works Program.
To ensure that the required scope of work is feasible, and that Bethel Gardens can continue to operate as affordable housing, the Town of Hagerstown extended the PILOT (Payment in Lieu of Taxes) that was originally granted to the property prior to RAD conversion. The new PILOT agreement is an increase from the previous PILOT terms. The decision is win/win as the town will now receive a larger payment from the property, and at the same time Bethel Gardens will be able to execute its planned renovation and will be preserved as affordable housing in the Hagerstown community.
Bethel Gardens Apartments is a HUD housing development that utilizes the Rental Assistance Demonstration II (RAD II) program, which included the issuance of a new 20-year, Section 8 Project-Based Rental Assistance (PBRA) contract. The "project-basing" of the apartments not only ensures that Bethel gardens will remain quality, affordable housing for decades to come, but it also made additional rental assistance available to residents that did not previously receive subsidy. PBRA contracts help owners like Bethel Corp and HVPG to address deferred maintenance and ensure long-term affordability of privately assisted housing stock. They offer longer-term, 20-year contracts and they are made directly with HUD rather than going through public housing authorities. The authorization of the PBRA contracts is key for preserving older assisted HUD properties under the Sec. 236 and 221(d)(3) programs that, like Bethel Gardens, have 40-year contracts expiring with no renewals.