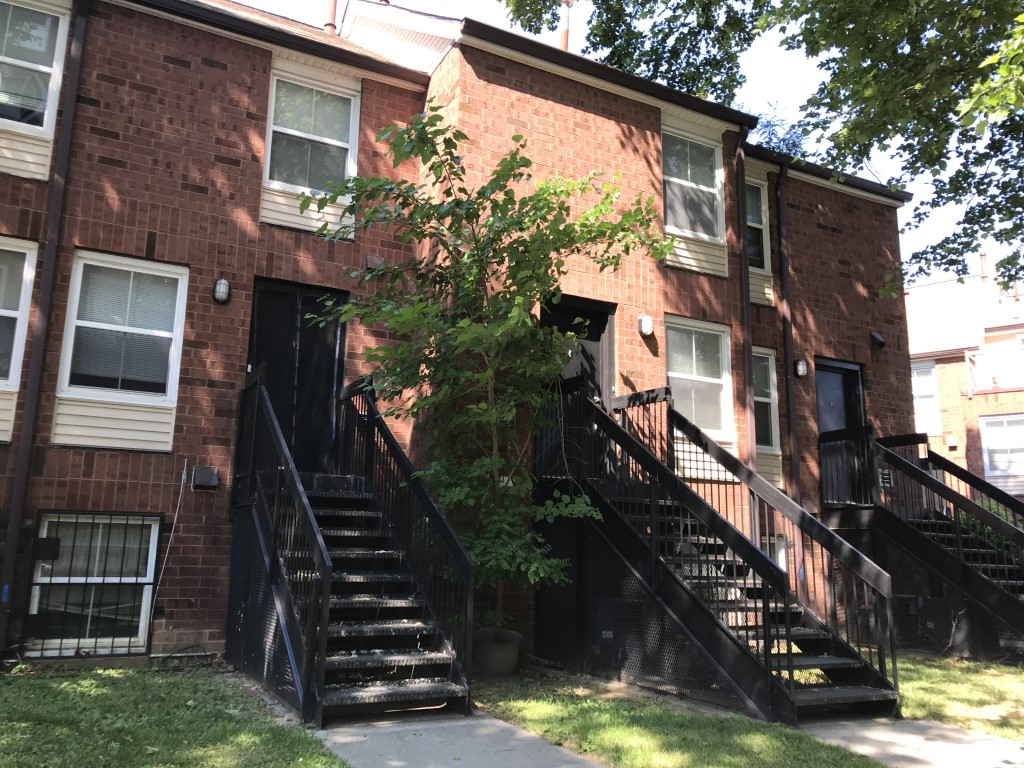 PROJECT SUMMARY:
Sharp Leadenhall Apartments is a 191-unit family affordable housing housing development that consists of one six-story midrise building and 13 three-story townhome buildings. Units range from 1 to 4 bedrooms. The site is located on Leadenhall Street in Baltimore, Maryland. Current on-site amenities include community room, community kitchen, resident TV room, two laundry facilities, on-site parking, and an outdoor patio with grill and outdoor courtyard. On-site resident services programming is also offered to tenants.
The previous owner was looking for an experienced owner/developer that could offer certainty of closing with affordable housing preservation experience in Baltimore. HVPG formed a partnership with the non-profit organization, Hearthstone Housing Foundation, and executed the transaction with an equity investment from Hudson Valley Preservation Fund II (HVPF II). As part of the preservation plan, HVPG has identified immediate renovations, energy efficiency upgrades, and safety upgrades.
FINANCING AND SUBSIDY:
HVPG is the manager of a private equity fund (HVPF II) focused on the acquisition and preservation of affordable housing. Equity from HVPF was used to fund the acquisition of Sharp Leadenhall. The debt financing was originated by PGIM and Fannie Mae.
Most units at the property receive rental subsidy through a HUD project-based Section 8 contract, or tenant-based Section 8 vouchers administered by the Housing Authority of Baltimore City or other agencies. The property is also subject to a HUD Section 236 Use Agreement.
RESULTS:
Long-term affordability preserved for decades to come; secured by the issuance of a new HUD 20-year project-based HAP contract
The City of Baltimore supported the project by granting a new, 40-year property tax abatement (PILOT) agreement
Expanded resident social services programming to be offered onsite, managed by HVPG & onsite property staff
$2M renovation prioritizing building modernization, energy efficiency upgrades and resident quality of life improvements.
No displacement of residents
SCOPE OF WORK:
SITE​
New high resolution, night vision cameras throughout the site with access control and audio/visual intercom
Energy saving LED lighting upgrades
Landscaping upgrades
Repave and restripe parking lot
BUILDING​
Roof replacement & new rooftop unit
Masonry repairs
Vinyl siding updates
Elevator modernization
UNITS​
Select units to receive new cabinetry, fixtures, and HVAC
COMMON AREAS​
Front desk remodel & mailbox area upgrades
New flooring, wall covering & treatments, and lighting in lobby and laundry rooms
New electric heating in common areas
New furniture, wall treatments, and flooring in community lounge
Energy saving LED lighting upgrades
New appliances in community kitchen
Addition of a new, WiFi enabled business center